About Your Dentist
Cody Krech, DMD
The best and most affordable dentistry is when the right thing is done extremely well the first time, and it lasts.
My Mission
"To give a complete and exceptional dental service to my patients with the best quality in dentistry. To improve their oral health and change their lives with beautiful smiles and good dental experiences."
Education
University of Louisville School of Dentistry Louisville, KY
Murray State University Murray, KY
Continuing Education & Professional Memberships
Dr. Krech is currently an active member of the Academy of General Dentistry, American Dental Association, Christian Dental Society and Greater St. Louis Dental Society. Not only is he a Captain in the United States Air Force Reserves, but in 2012, Dr. Krech was awarded the Air Mobility Command United States Air Force Clinical Dentist of the Year Award. The same year, he was deployed in support of Operation Enduring Freedom.
In addition to having participated in Heartland Dentals Care Doctor Leadership Course, Dr. Krech has advanced training in Invisalign, restoring implants and aesthetic continuum. Dr. Krech enjoys working with his team members to change peoples smiles and lives, and he would like his patients to know that he is trusting, welcoming and easy to talk to.
Life & Hobbies
When he isnt practicing dentistry, Dr. Krech enjoys being outdoors, hunting, fishing, golfing, traveling, trying new foods and playing softball and volleyball. He is a fan of the St. Louis Cardinals, St. Louis Blues and Kentucky basketball. In his free time, he coaches Little League Baseball and is a frequent volunteer on medical mission trips. Dr. Krech currently resides in St. Louis, MO, and he has one child a Black Lab named Ace.
Mark Kucharczyk, DMD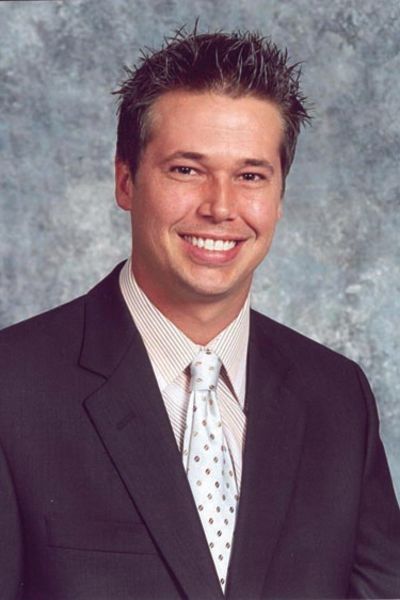 "I love being a dentist and improving the oral health of my patients. My favorite thing is being able to come to work and know that my team and I are going to change people's lives!"
My Mission:
"To care for my patients in the most compassionate and comprehensive way. To provide high-quality dental care that will exceed my patients' expectations and give them great comfort and satisfaction."
Education
Bellarmine University - Louisville, KY
Southern Illinois School of Dental Medicine - Alton, IL
Dr. Kucharczyk has attended continuing education courses such as Heartland Dental University and The Heartland Experience. He has also received training in Conscious Sedation.
Personal Attention Professional Excellence:
"It's very important to understand what a patient needs. For this reason, I strive to continually better myself and my abilities in order to increase my patients' satisfaction. I believe there are endless rewards for all involved when patients' needs and wants are met."
Providing You With Comfortable Dental Care...
"I am fortunate to have an excellent team by my side to help me achieve my goals of providing you with personalized care that exceeds your expectations. Our team is committed to letting each of our patients know that our sole purpose is to be here for them. Linderhof Family Dental Care is an office filled with love, compassion and gentleness. We will continually work to do whatever we can to make you feel right at home in our office!"